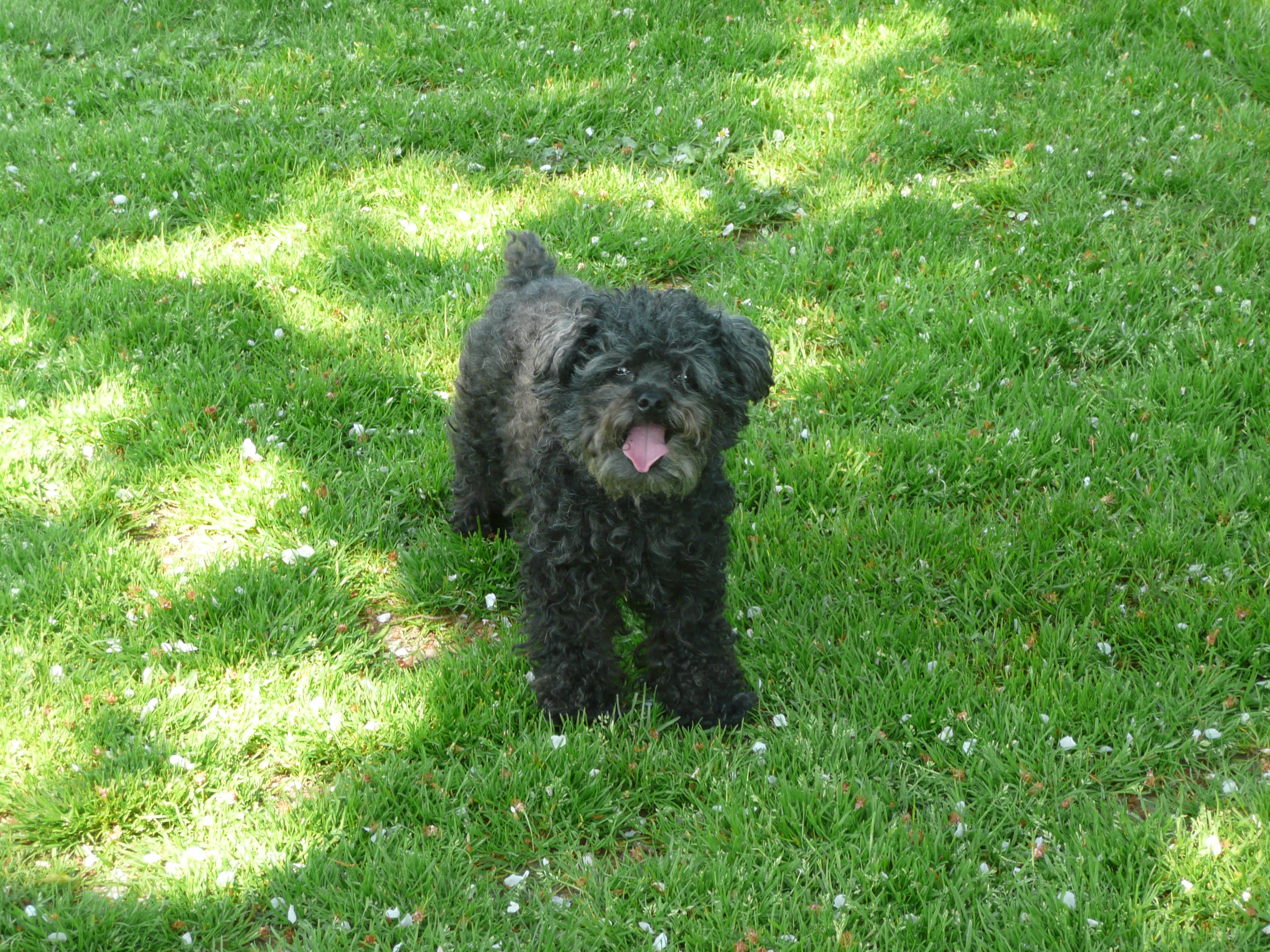 9 April 2015
I first met Wapsoha in November 2007. She was about 3 years old and was known by the name Fripouille. A dark grey Poodle/Bichon cross, she lived with a single- mother, her 13 year old son and a cat. They had inherited her, as she had been about to be thrown out on the street. With long working hours and the commute it was obvious that there was not enough time to devote to this little 4-legged ball of mischief.
So in April 2008 Wapshoha came to live with us as a foster until August when Sue, who called Wapsoha "her little bundle of joy" adopted her. Unfortunately Sue's life changed and she was no longer able to look after Wapsoha (but continued to love her from a distance and stayed in touch throughout the rest of her life), so Wapsoha came back to live with us.
Luckily for her, Helga then came into Little Wapsoha's life in early 2010. She lived with Helga in Belgium and latterly in Germany with other dogs and cats. She "ruled" the household and totally captured Helga's heart who called her Wapsoha-love.
Wapsoha may have been a little dog but, what she did not have in weight she made up in personality, with a strong independent spirit. She was fun loving, curious, always ready to play and investigate and sometimes prepared to share in her affections too, she was never afraid to "say" what she felt.
It is with great sadness that Helga let us know that Wapsoha-love's heart decided to go to sleep forever at 6:30pm yesterday evening.
Bye Bye lovely Wapsoha – sweet dreams.
MGF 06.2013