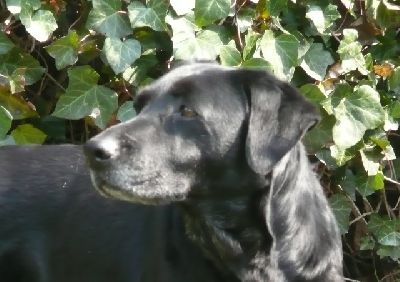 Mistra was a black labrador – working line.
She arrived just before the Easter w/e, at about 8 years old –  she was underweight and was to be thrown onto the street, which is why she was rescued.
She loved people including children and babies – but did not like other dogs.
A wonderful family adopted her a few years ago and and had some happy years – until kidney failure meant she became uncomfortable and was put to sleep a few weeks ago.     
MGF 06.2013